Last.fm tool: Generate your recommended artists tag cloud
Because of changes over at Last.fm, these scripts are currently out of order. 2015-10-29
p>The following script takes the 50 top artists in your musical profile from
Last.fm
, and creates a cloud of the similar artists that are not in your top 50. The result is a "tag cloud" like description of highly recommended artists.
Please be patient, the script may require up to a full minute to process your request. The script needs to download and analyze your profile and your top 50 artists. Last.fm policy states that we can only make 1 request per second, and the script's worst case scenario requires 51 requests. Caching is used to lower the load on user (cache = 10 minutes) and artist (cache = 1 week) database requests.
Also, make sure to check out my scripts to generate your personal musical tag cloud and compare your profile with that of other users.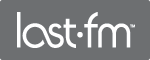 Recommended artists cloud for mysharedsky
The following is a textual cloud representation of recommended artists for mysharedsky. These artists are similar to your overall top artists, but are not in this list. Most of them will ring a bell, some will not be relevant, you may listen to some of them if they're not in your top, but there's probably a couple of artists you'll want to hear more from.
BBCode!
The following BBCode can easily be copied to Last.fm forums, journals, ... (be warned, it contains a lot of artist connections)
Take the 50 top artists in your musical profile, and create a cloud of the similar artists that are not in your top 50. The result is a collection of highly recommended artists for your personal profile. You can generate your own cloud (in BBCode) at http://anthony.liekens.net/pub/scripts/last.fm/recommend.php
My recommendations are [b][align=center][/align][/b]
Learn more about your profile
I have written a few other scripts based on data in Last.fm user profiles to ...
You're also welcome to visit my profile page on Last.fm and say hi! You can find more online stats in the last.fm Stats group.