Last.fm tool: Create your personal Last.fm user tag cloud
Because of changes over at Last.fm, these scripts are currently out of order. 2015-10-29
A musical user tag cloud is a textual depiction of one's listening habits, here based on musical social networking service Last.fm. The weight of a tag in the cloud is determined by the play counts of top artists in the user's profile, and the top tags for those artists, labeled as such by the Last.fm community.
Inclusion of these tag clouds in a user's profile increases the readability, since now it is often unclear what musical genres a user is listening to. Provided with a tag cloud, a visitor gets a quick overview of the user's musical preferences. Last.fm should consider putting tag clouds in user profile pages!
Want to learn more? Here's a preliminary data mining analysis to explore the structure of musical profiles and genres in a large sample of Last.fm users.
I have created other scripts, so you can compare your profile with that of other users, generate a cloud of recommended artists or compute your eclectic score.
Create your tag cloud!
With the form below, you can generate your personal tag cloud. The tag cloud can be based on your overall top artists, or the weekly top artists in your profile.
Please be patient, the script may require up to a full minute to process your request. The script needs to download and analyze your profile and your top 50 artists. Last.fm policy states that we can only make 1 database query per second, and the script's worst case scenario requires 51 requests. Caching is used to lower the load on user, group (cache = 10 minutes) and artist (cache = 1 week) database requests. The resulting tag cloud may vary in size, depending on the diversity of musical genres you have scrobbled. The results may change on a weekly basis, as the profiles depend on last week's statistics.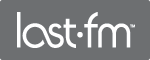 Tag cloud for mysharedsky (alphabetic)
The following tag cloud represents the musical preferences of mysharedsky, based on this user's overall top artists.
If the tag cloud says "not enough data" and you're sure that the script messed up, try again in 10 minutes.
Here's also a smaller tag cloud in Last.fm's BBCode format, so you can copy it to forum or journal posts, your profile and user details, signature, ... (unfortunately not to shoutboxes, as these do not support BBCode interpretation)
[b] [align=center] [size=24] [tag]Not enough data[/tag] [/size] [/align][/b]
[align=center] [url=http://anthony.liekens.net/pub/scripts/last.fm/] [size=6] Generate your own musical cloud. [/size] [/url] [/align]
Please post your tag cloud in this thread on Last.fm's forum. You can also copy/paste it to your profile details, like on my profile page, so visitors can easily grasp your musical preferences..
Tag cloud for mysharedsky (sorted by weight)
The following tag cloud provides the same information, but the tags are sorted by decreasing weight.
[b] [align=center] [size=24] [tag]Not enough data[/tag] [/size] [/align][/b]
[align=center] [url=http://anthony.liekens.net/pub/scripts/last.fm/] [size=6] Generate your own musical cloud. [/size] [/url] [/align]
You can download your tag vector as a tab-separated text file. Only non-zero tags are included. The length of this vector (i.e., the square root of the sum of squared values) equals 1. As the largest component of your tag vector is further away from 1, your musical preference is more diverse. In the above tag clouds, the font size of a tag is scaled such that the most important tag has a font size of 64 and 24, respectively. Many people have requested to generate bigger tag clouds in BBCode, but as the CSS styling of the Last.fm web site is limited to fonts of size 20-something pixels, we can't make them any bigger. You can of course edit the results and add 2 to each tag's size, or something else.
Learn more about your profile
I have written a few other scripts based on data in Last.fm user profiles to ...
You're also welcome to visit my profile page on Last.fm and say hi! You can find more online stats in the last.fm Stats group.