Last.fm tool: Do you fit in?
Because of changes over at Last.fm, these scripts are currently out of order. 2015-10-29
Group statistics are out of order
Last.fm web services have obsoleted group charts, I should move to a new version ...
With the form below, you can compare your musical preferences with that of a Last.fm group (with at least 15 members).
Please be patient, the script may require up to two full minutes to process your request. The script needs to download and analyze your profiles and their top 50 artists. Last.fm policy states that we can only make 1 database query per second, and the script's worst case scenario requires 102 requests. Caching is used to lower the load on user (cache = 10 minutes) and artist (cache = 1 week) database requests, so the scripts usually only take ten-something seconds.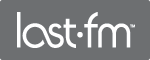 How you match up with TMF
The similarity between user BenxCo and group TMF is high, at
100%
You can copy/paste the following BBcode to your group's forum.
My musical preference is 100% similar to the TMF group. Musically, I fit in!
[url=http://anthony.liekens.net/pub/scripts/last.fm/comparegroup.php?group=TMF]How well do you fit in?[/url]
Musical tag clouds
The following tag cloud represents the musical preferences of BenxCo (more details and BBCode version of this cloud).
The next tag cloud depicts the profile of group TMF (more details and BBCode version of this cloud).
Similarity cloud
This tag cloud represents the overlap in musical preferences (similarities have been scaled up for easy reading).
Learn more about your profile
I have written a few other scripts based on data in Last.fm user profiles to ...
You're also welcome to visit my profile page on Last.fm and say hi! You can find more online stats in the last.fm Stats group.